About
The windows of Lower Wood Farm cottages look out across stunning views of unspoilt Norfolk marshland, complete with the county's trademark windmills, where guests can walk and cycle under Norfolk's famous vast skies.
Miles of spectacular coastline, sandy beaches, waterways and a wide range of inland and coastal attractions are within easy reach.
At the family-run Lower Wood Farm, every need of our guests on a self-catering get-away-from-it-all break is considered.
On top of their luxury, cottages offer special features super king beds and spa baths.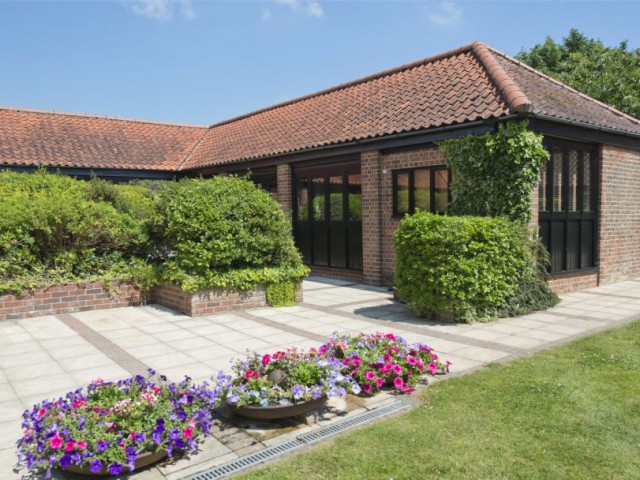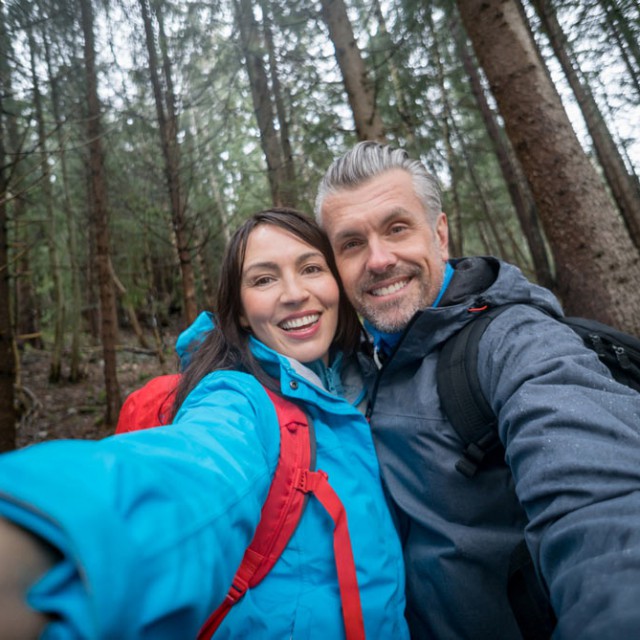 Just For Two
Out of season, low rates combined with our "Just for Two" discount gives couples a getaway stay in our warm cosy cottages. Top local restaurants offer unique dining experiences, these are a few of our recommended restaurants.
"Spa to you" Luxurious treatments from My Blissful Retreat is a spa company offering luxury treatments in your holiday cottage. We can deliver a spa environment with a fully trained therapist making sure you feel comfortable and completely relaxed.
To book your treatments or find out more click here.

Plenty to do
Walkers and Explorers can follow the Coastal Path, the Weavers Way, the Anglers Way, the grounds of the famous Holkham or Blickling Halls and Estates, or visit Historic Norwich with its' two Cathedrals, Castle Museum and pedestrianised shopping centres.
Lower Wood Farm's superb indoor heated pool is the perfect solution to start the day, escape any bad weather or unwind at the end of busy fun on the Norfolk coast, cruising on the Norfolk Broads or one of the county's many attractions.
The Play Barn and sun lounge are cleverly designed with activities for all ages. The under-5s have their own special play area at one end with table football, pool and table tennis for the older children at a safe distance and a relaxing sofa area for parents to sit, chat and meet with other families.
Outside, a large outdoor grass play paddock gives children ideal space to run around, kick a ball, climb and organise games.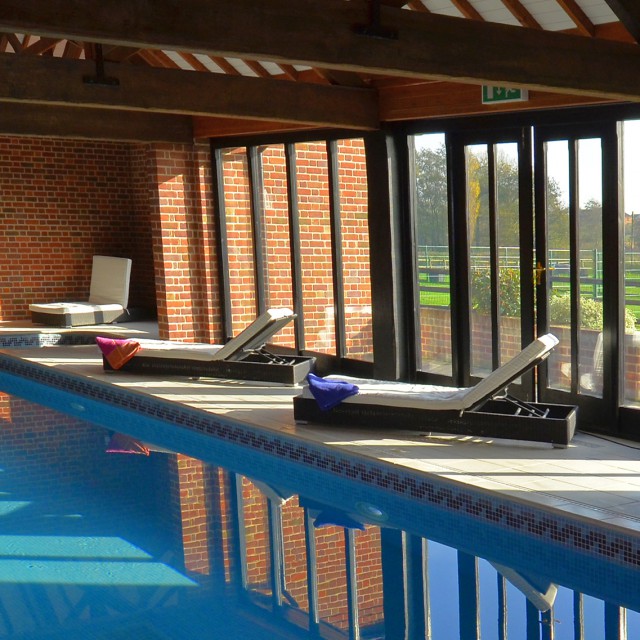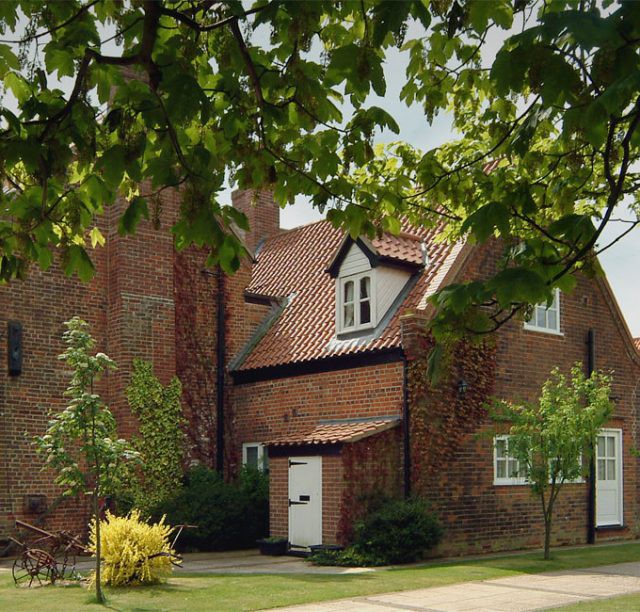 A cottage for you
All buildings have been developed to be in keeping with the original rural buildings that date back to the mid 18th century.
The cottages are built around a courtyard where guests can barbecue, and eat under a covered dining area.
The purpose-built Cape Cottage, is specially designed to accommodate guests with physical disabilities complete with wet room and ground floor facilities, with outside parking.
The complex was developed and run by Jill Nicholls, who lives on site.
Lower Wood Farm's mission is to offer every guest a high quality superbly comfortable friendly home-from-home with every added extra guest could wish for – even the facilities to call in outside caterers for that special occasion.

Plenty to see
For every guest, a warm Norfolk welcome of homemade cakes and tea awaits when they arrive to help them relax into their new "home".
For extra peace of mind for parents with young children, the cottages are at the end of a long private lane a mile from the road allowing children to run freely on the grounds.
Deer run wild across bordering fields and wild birds are abundant.
Lower Wood Farm even has its very own Springwatch with an owl box where people can watch the owls rear their young, flying back and forth with food and a large pond with ducks and geese.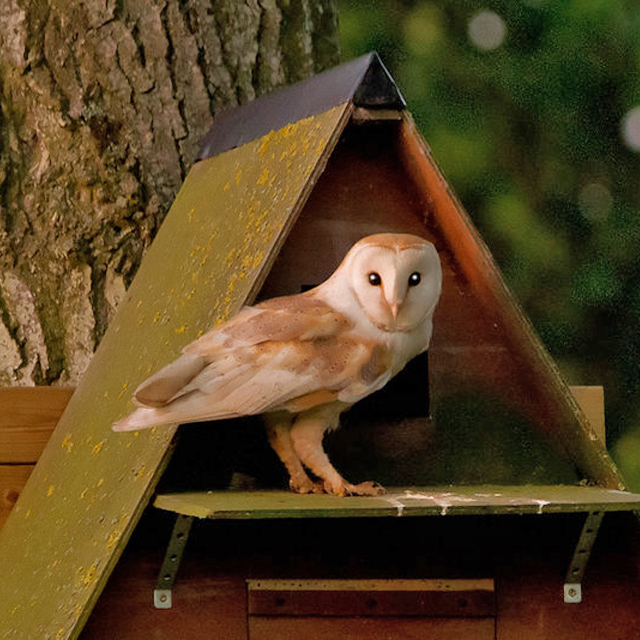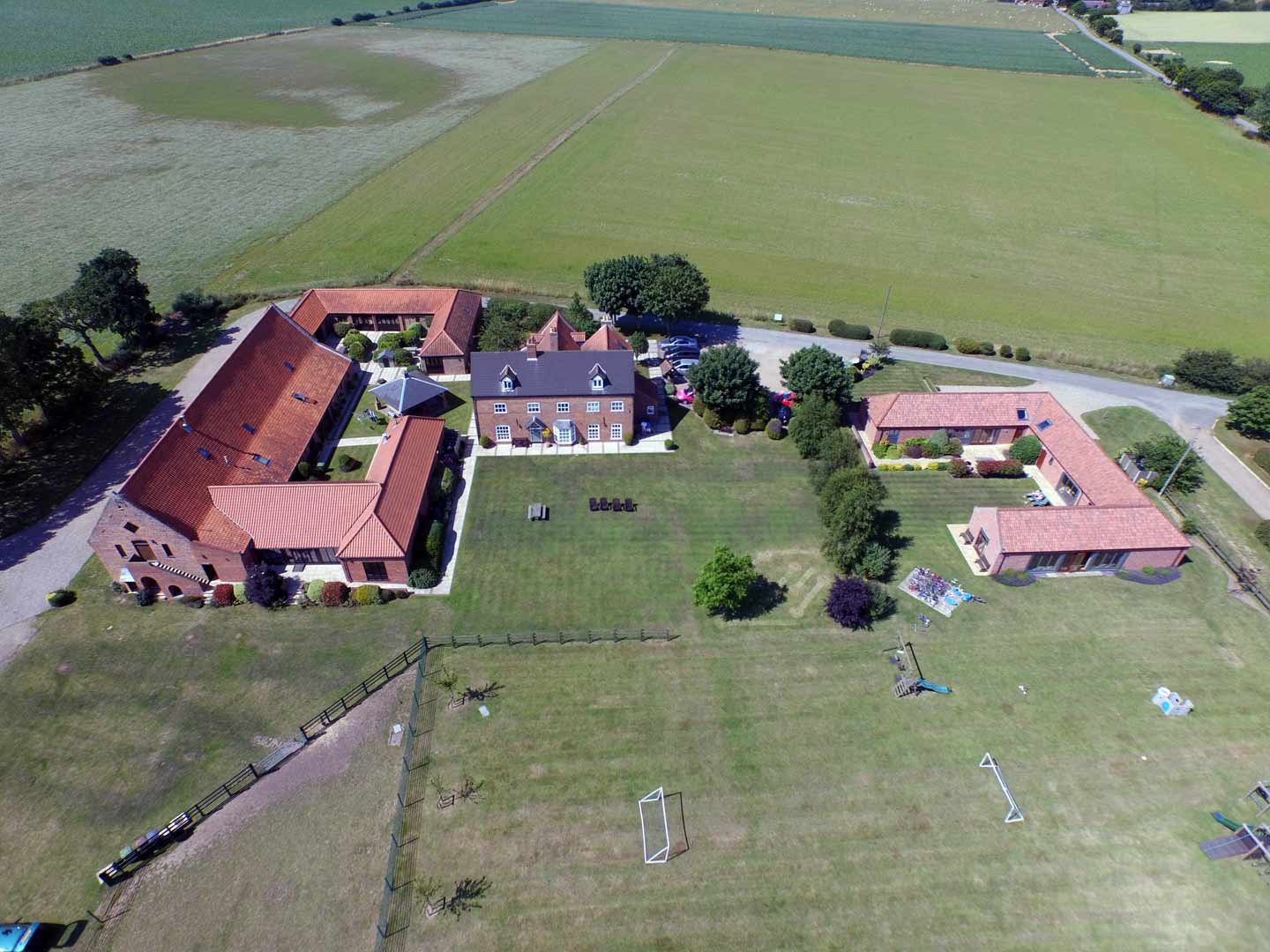 Flyover Video & Site Plan
Explore Lower Wood Farm complex from the air by watching our flyover video or by viewing the site plan below.
View Video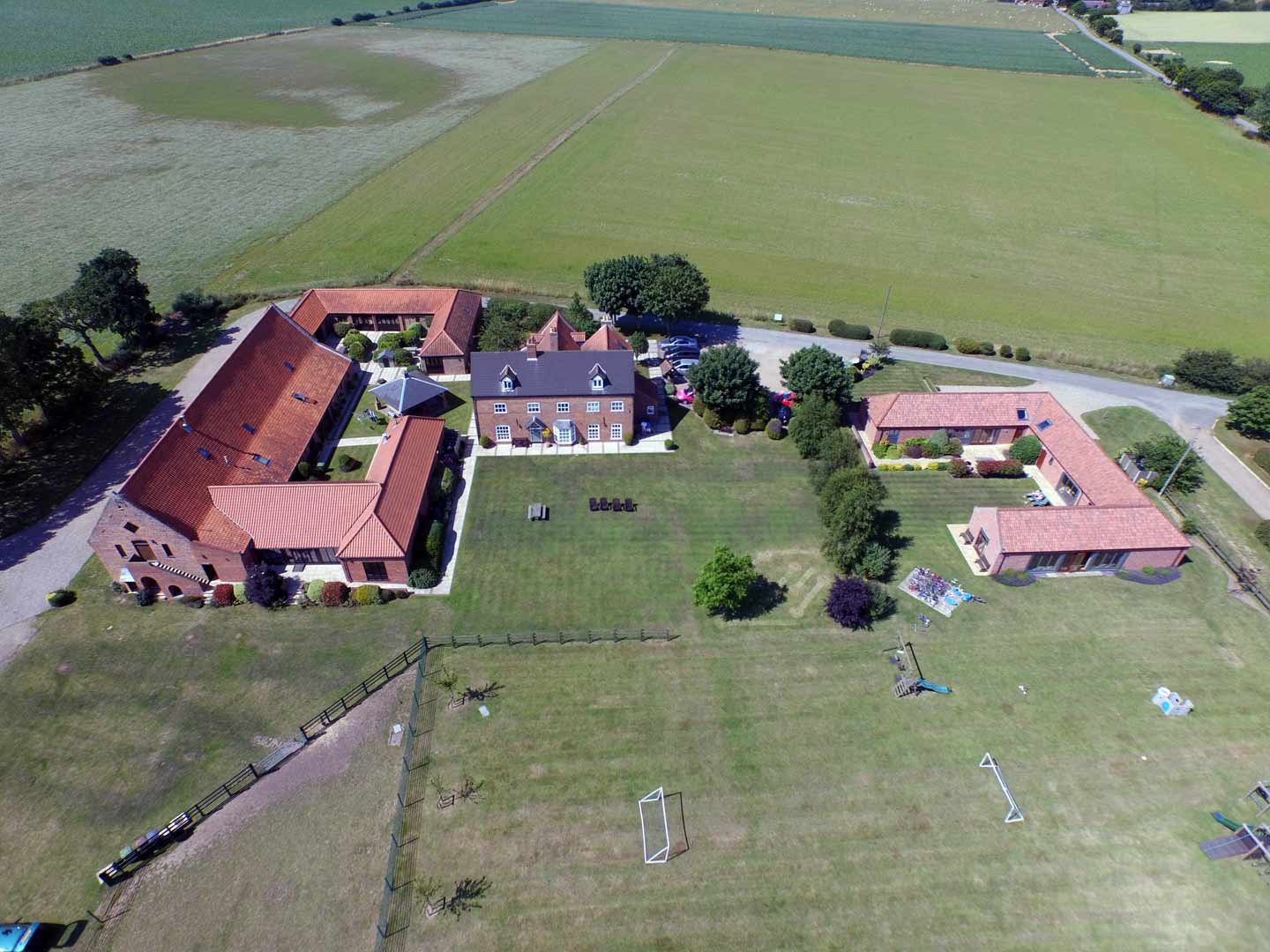 1
2
3
4
5
6
7
8
9
10
11
12
13
14
15
WHAT OUR GUESTS HAVE TO SAY...
"Perfect location for children or adults alike. Play Barn kept our 14 month old Grandson entertained as did the warm heated pool. Perfect. All facilities you need to or a weeks stay. Close the Caister and Gt Yarmouth. Would highly recommend and would return another time.

"
The Farmhouse, 2022-06-13
"Excellent cottage. Spotless with every facility. Site has great amenities for adults and children alike. Loved the pool. Great temperature, depth and sole reservation slots. Cant fault it. Although a non slip bath mat in cottage would have been appreciated for children and elderly. Would definately recommend and consider returning in the future."
The Cottage, 2022-06-25
"We visited with three families for my Mums 70th- it was perfect. There was something for all the children 4-13 and everything had been considered. The swimming pool was a real treat and made the holiday. The barns are at the end of a rural farm road and so the barns were peaceful and very safe. We were able to walk daily to the local farm past the new lambs to buy coffee or fresh milkshakes which was a highlight and a treat when coming back from seeing the seals and the gorgeous beaches!"
The Appleloft, 2022-06-04
"We have been staying in self catering accommodation for over 30 years and we can honestly say this is the best yet! The accommodation is beautifully maintained and the online pictures and videos do not oversell. Jill was very welcoming and I was personally impressed with the small army of ladies she has to help her on changeover days. Having stayed for two weeks, we saw how much care is lavished on this site and I defy anyone to be disappointed in their stay here. We rarely return to somewhere we have stayed but I can see us coming back here again.

A note on the area - fabulous for wildlife (hares, marsh harriers, seals at Horsey Gap, deer a-plenty) as well as the sea and wonderful Broads in easy access.


Perfect - thank you!"
Russet, 2022-06-25
"Lower wood Farm is a beautiful quiet rural location amazingly well cared for and clean. The facilities in the area are fine. The swimming pool is well managed but for elderly people it is very difficult to get into the water through lack of rails and hand holds. This was a pity for us."
Pipkin, 2022-05-26
"We had a very enjoyable stay at Cape Cottage. It was very clean and comfortable. The outside seating area with BBQ is lovely. We also enjoyed the pool, and our granddaughter loved the play room and outside play area. The location is also good, with beautiful sandy beaches just a short drive away. We would love to stay again."
Cape Cottage, 2022-06-25
"Our third visit in three years. Lovely place with amazing facilities for little ones. Always spotless, and very well looked after, across the whole site.
Highly recommend.

Thank you Jill for having us again!"
Bramley, 2022-05-28
"We booked 3 cottages at Lower Wood Farm as we had 8 adults and 7 children ranging from 6 months to 8 years. Lower wood had everything you need in exceptionally clean and safe environment to cater for everything. The pool was superb as you book a time slot per cottage and allowed to all swim together. The play area was childrens heaven with loads of toys, games and books including pool and table tennis plus outside swings, slides and climbing area. We also used one of the BBQ areas a few times and made use of the fresh herbs out of the garden. Location is excellent as only 10 minutes from Caister Beach. Plenty of local pubs, restaurants and farm shops nearby. Excellent break for us all. Many thanks Jill and Team"
Braeburn Barn, 2022-05-24