Lower Wood Farm Country Cottages in Norfolk
Lower Wood Farm is an excellent base for exploring the Norfolk coast, The Broads National Park, and other top local tourist attractions. For those wanting to stay local and do some rambling, you can join the public footpaths that pass directly by the farm.
With a choice of eight self-catering country cottages to choose from and countryside views, it is an ideal retreat where families, friends, and couples can relax and enjoy peace and tranquillity at any time of the year.
At family-run Lower Wood Farm, every need of our guests on a self-catering, get away from it all break is considered. For young families, the "extra baby kit" is provided free of charge.
We can help with special requirements for a dependant guest. The Gold Award 5-star rated Cape Cottage is specially designed to be all accessible for wheelchair users.

Holiday Cottages
Our holiday cottages offer quality fittings and furnishings and are tastefully designed with attention to detail, many retaining the old beams and vaulted ceilings. All have been awarded Visit Britain 4 and 5-star gold ratings and sit within five acres of beautiful open gardens and fields with an abundance of wildlife.
Swimming Pool
Lower Wood Farm has a superb indoor heated swimming pool and Play Barn which are in keeping with the rural farm buildings and its safe outdoor grass play paddock completes the ingredients for a perfect self-catering cottage holiday in Norfolk.
View Facilities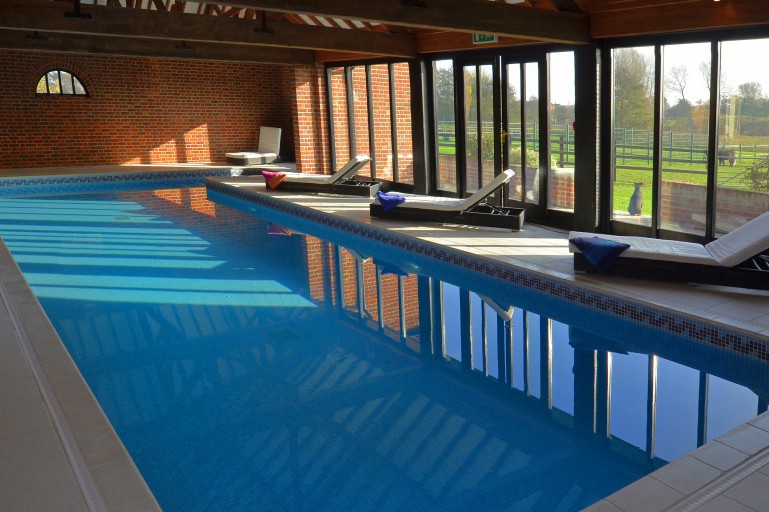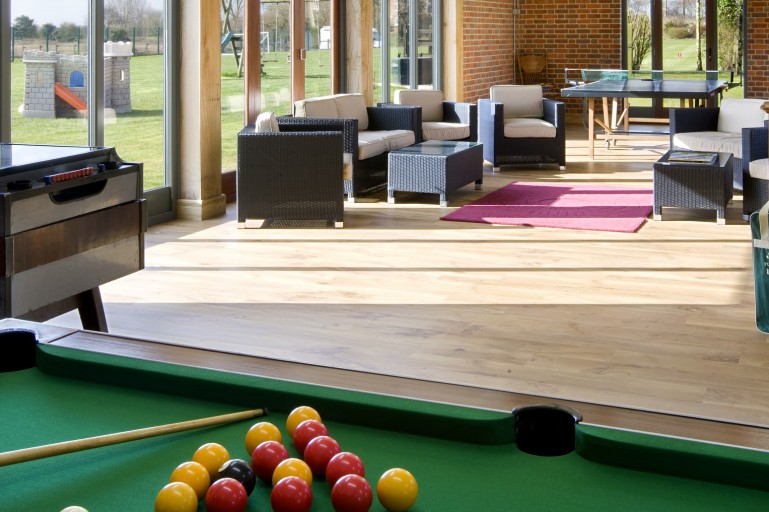 The Play Barn
Keep well connected during your stay at Lower Wood Farm.  The Microwave/fibre Hybrid system is hard-wired to each cottage, Play Barn and swimming pool giving the complex  100 Mbps.
View Facilities
NORFOLK BEACHES
Our local beaches at Horsey, Waxham and North Winterton are populated by seals through the breeding season of November, December and January and many stay throughout the year.  So get your bucket and spades ready along with your beach towel and enjoy our coastline!
Norfolk Beaches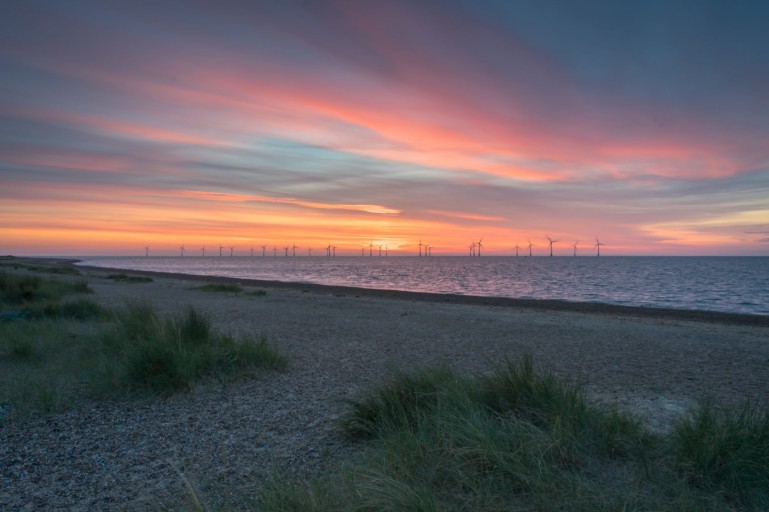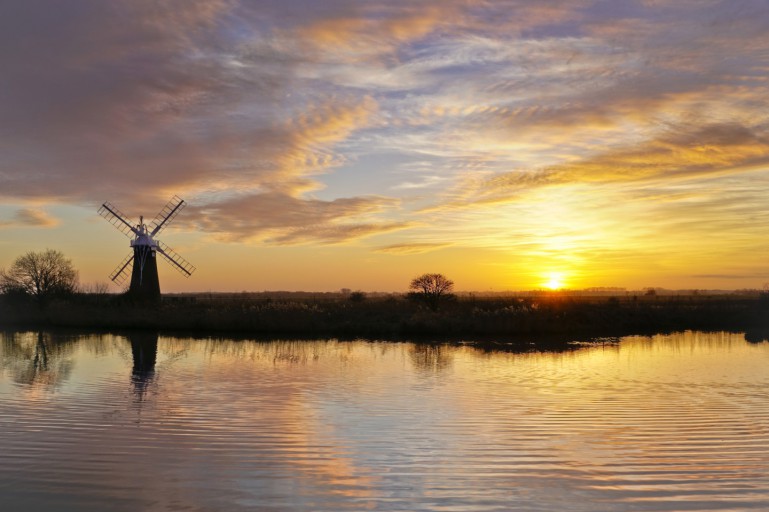 THE BROADS NATIONAL PARK
Just a short drive along to the next village of Filby you will find the Trinity Broads. If you enjoy a spot of bird watching, bring your binoculars as there is always something to see throughout the year.
Explore The Broads
WHAT OUR GUESTS HAVE TO SAY...
"Perfect place for children. We didn't actually leave the complex! The Farmhouse is in my opinion the best placed of the cottages, as the door opens straight out onto the playing field so you can see the kids at all times. The games and equipment provided in the barn are frankly amazing. The pool is lovely and warm and clean. The Farmhouse itself is perfect for a multi-generational holiday. All fittings and appliances top quality. Lovely and quiet everywhere and felt very private."
The Farmhouse, 2022-05-17
"We loved our stay at The Cottage at Lowerwood Farm. It was immaculately clean and full of plenty of cutlery/crockery and everything you could need was catered for. The shared facilities, swimming pool, playroom and climbing frames were amazing and equally as clean as the cottage. We would recommend it to anyone, especially families."
The Cottage, 2022-05-03
"From the moment we arrived we loved this place. The property was immaculate and so beautifully decorated and kitted out. Everything we needed for a comfortable stay was provided.


The showers were hot and powerful and the rooms were huge and comfortable!

The children's facilities are what really sets this apart. Huge gardens complete with football nets, outdoor play areas and play houses, bikes and outdoor games and then a HUGE play barn for all ages - the photos really don't do this bit justice.

And the indoor swimming pool, which we could book for an hour each day all to ourselves was just perfect…. And warm!

We will definitely be back and will be recommending this to our friends.

It's really a hidden gem and we had the most amazing weekend - enjoying the beach only 10 mins away and also this little haven to come back to.

Thank you Jill and team"
The Appleloft, 2022-05-09
"We stayed for a long weekend as a surprise birthday treat for my other half. The location was brilliant, not far from shops, seaside and theres so much for my kids to do onsite that once they say the games room had no reason to leave. Dedicated hour in the pool per cottage is perfect, my boys absolutely loved it,, we will definitely come back!"
Russet, 2022-04-26
"Would recommend to any one, really enjoyed our stay great location. Staff friendly and very helpful. Will come again.ASAP."
Pipkin, 2022-05-07
"What can i say we were all blown away by Lower Wood Farm!

The communication before our stay was fantastic and very detailed, the host also called me the day before to check arrival times and how we wanted the bed layed out which was a lovely touch.

When we arrived the cottage was spotlessly clean - not a speck of dust anywhere! The cottages are beautifully equipped with lovely decor and all amenities you could require. Our cottage was also so spacious and light- we loved it.

All the extras is what makes this place even more special - the play barn with all the toys for the children, table tennis, pool tables etc etc was really fun and again always kept clean.
The pool was fantastic - we LOVED having our own slots for private swims with other members of our party - this was great from a covid safe point of view but also nice to just have your own space too.
The grounds were lovely and so well kept, the children's outdoor play area was fab too.

We can't fault this place at all and will definitely be back! Thank you!!"
Cape Cottage, 2022-05-04
"This is a really lovely place to stay. We stayed in Bramley this time but have been before. Bramley was very comfortable and lots of little touches, even a couple of torches in case you need one! It was plenty spacious for 3 adults and 2 children (one in a cot) and the kitchen seems to have absolutely everything down to plastic plates cups and cutlery for the children and loads of utensils. You will find everything you need and the kitchen itself is high spec. There are trolleys to put your luggage on to take to your cottage (even though it's not a long walk from the car park, is really helpful) The swimming pool is amazing and having an hour slot once a day for your family is brilliant, as well as being able to use it with other guests at other times. The play barn is fantastic and a great place to go with the children and play. There's also play equipment and a play house outside and so many outdoor activities to do like mini golf. The location is also ideal for going to other places nearby. The cottages and facilities are kept to a high standard and very well maintained. The grounds are beautiful and it feels so peaceful there: Jill is very helpful and you feel welcomed and looked after as well as it all being secure and safe for the children. It's easy to see why families come back year after year, it really is a little gem. There's also a little farm shop not far from the cottage that sells raw milk straight from the cows you drive past to get to the cottages. It's delicious and we all enjoyed it so much that we kept walking down to get more when we run out!"
Bramley, 2022-04-23
"This must be one of the best, if not the best self catering property we have even stayed in and we have stayed in plenty over the years.


The site had all we could have asked for. Our 3 year old grandson would have stayed on the pool and playback all weekend.

We will be recommending Lowerwood Farm to our family and friends.

Steve Andrews and family."
Braeburn Barn, 2022-05-14